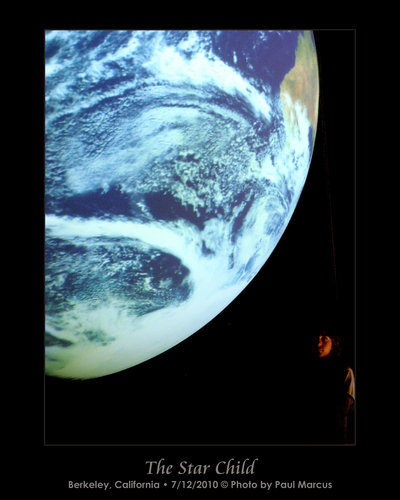 Real weather data projected onto a spherical display at the Lawrence Hall of Science Science on a Sphere exhibit, with [user]Isaac[/user] posing in the background.

Title and composition inspired by the similarity to the final scenes of Stanley Kubrick's 2001: A Space Odyssey.

This photograph originally appeared in the Spheres Challenge.
The Star Child

by Paul Marcus

Available in 3 sizes ($1.00 - $24.00)



More Prints by Artist
Add This Print to Your Wishlist