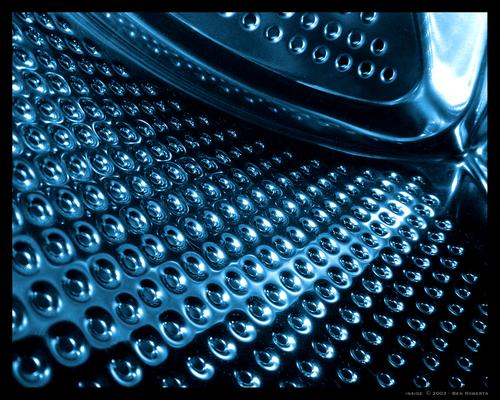 Where else is there a better place to get cool metallic colours with great textures and patterns than inside a washing machine?!

"If you want a symbolic gesture, don't burn the flag; wash it."

-Norman Thomas

If you would like a size using a different aspect ratio of this print, eg 4x6, 8x12, etc, please do not hesitate to contact me through email: broberts@blueyonder.co.uk

This photograph originally appeared in the Macro Challenge.
Inside

by Ben Roberts

Available in 2 sizes ($5.00 - $12.00)



More Prints by Artist
Abstract Prints by Artist

Macro Prints by Artist

Add This Print to Your Wishlist