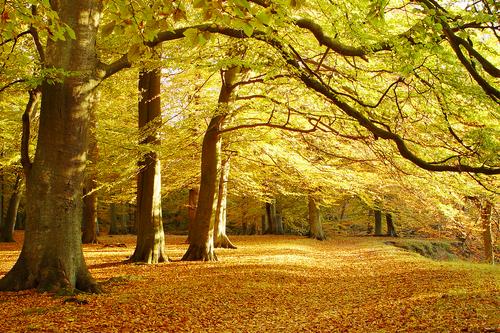 Autumn landscape on a sunny day in Klamperborg Dyrehave (deerpark) in Denmark, north of Copenhagen.

Customer feedback :
" I purchased an 8x10 of "Mighty Grace", and received the print a couple of days ago, and just had to let you know how phenomenal that print is - it took my breath away!! I cannot wait to frame it, and now can't decide where to hang it! Thank you for offering it for sale."

More customer feedback :
"The photo of yours that I ordered arrived a couple days ago. I finally found the time to sit down and examine it, and I like it even more in front of me than looking at it on a computer monitor.
You've received several compliments as well from people I work with; they are also very impressed. The biggest compliment is how peaceful the scene is, and they would love to just sit under one of the trees, for a few hours, with a book and not be disturbed by anyone."

This photograph originally appeared in the Grace Challenge.
Mighty Grace

by Willem Dijkstra

Available in 5 sizes ($6.00 - $40.00)



More Prints by Artist
Nature Prints by Artist

Landscape Prints by Artist

Add This Print to Your Wishlist