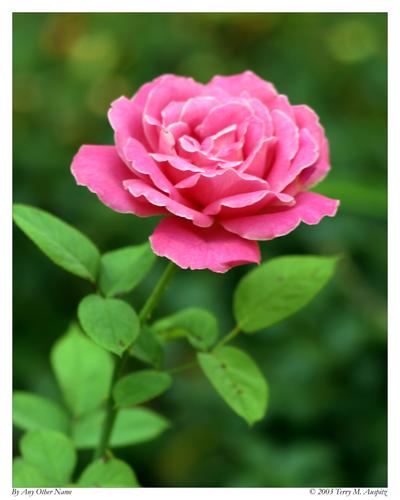 I photographed this rose at the memorial garden of Christ Church in historic Old City, Philadelphia, PA.

The text at the bottom of the image reads "By Any Other Name" at left and "© 2003 Terry M. Auspitz" at right.

Through September 30, 2005, This artist will donate 100% of his earnings from the sale of his prints to the National Multiple Sclerosis Society. Direct donations may also be made here.


By Any Other Name

by Terry Auspitz

Available in 3 sizes ($10.00 - $30.00)



More Prints by Artist
Floral Prints by Artist

Nature Prints by Artist

Add This Print to Your Wishlist