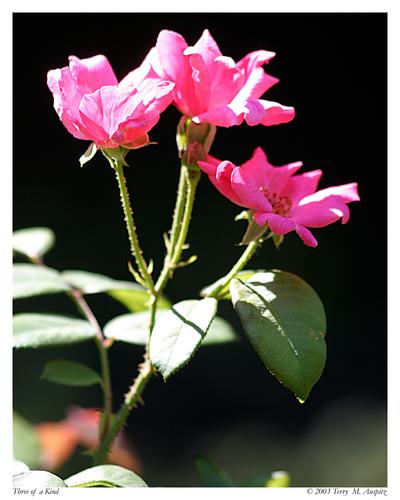 These flowers were photographed at the Christ Church memorial garden in historic Old City Philadelphia, PA.

The text at the bottom reads: "Three of a Kind" on the left and "© 2003 Terry M. Auspitz" on the right.

Through September 30, 2005, This artist will donate 100% of his earnings from the sale of his prints to the National Multiple Sclerosis Society. Direct donations may also be made here.


Three of a Kind

by Terry Auspitz

Available in 3 sizes ($10.00 - $30.00)



More Prints by Artist
Floral Prints by Artist

Nature Prints by Artist

Add This Print to Your Wishlist