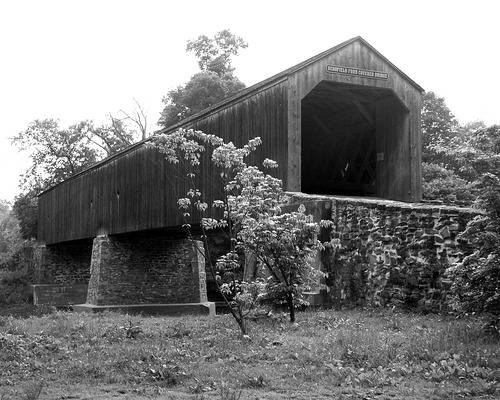 The restored Shofield Ford Covered Bridge at Tyler State Park in Bucks County, Pennsylvania. This is one of the many covered bridges in Bucks County and eastern Pennsylvania.

Through September 30, 2005, This artist will donate 100% of his earnings from the sale of his prints to the National Multiple Sclerosis Society. Direct donations may also be made here.

This photograph originally appeared in the Black & White Challenge.
Shofield Ford Covered Bridge

by Terry Auspitz

Available in 3 sizes ($10.00 - $30.00)



More Prints by Artist
Black and White Prints by Artist

Architecture Prints by Artist

Add This Print to Your Wishlist