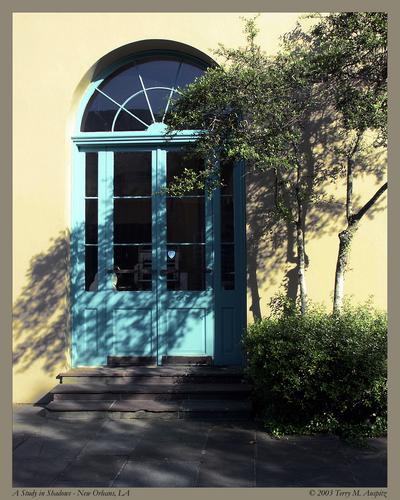 I made this photograph on a trip to New Orleans in April of 2003. I like the way the shadow of the tree played across the wall and doorway of this bakery.

The text at the bottom reads "A Study in Shadows - New Orleans, LA" and © 2003 Terry M. Auspitz.

Through September 30, 2005, This artist will donate 100% of his earnings from the sale of his prints to the National Multiple Sclerosis Society. Direct donations may also be made here.

This photograph originally appeared in the Flora Challenge.
A Study in Shadows

by Terry Auspitz

Available in 3 sizes ($10.00 - $30.00)



More Prints by Artist
Travel Prints by Artist

Architecture Prints by Artist

Add This Print to Your Wishlist