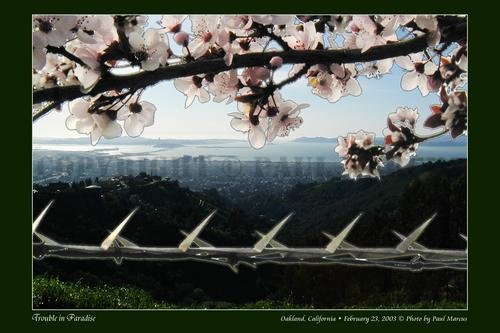 Some kind of early-blooming plum and razor wire in my neighborhood. It is composited with a view from the hills directly above, shot the same day.

I decided I liked the contrast between the graininess of the foreground image with the smoother landscape. I may try other composites as well...

This photograph originally appeared in the Despair Challenge.
Trouble In Paradise

by Paul Marcus

Available in 2 sizes ($4.00 - $16.00)



More Prints by Artist
Political Prints by Artist

Cityscape Prints by Artist

Add This Print to Your Wishlist