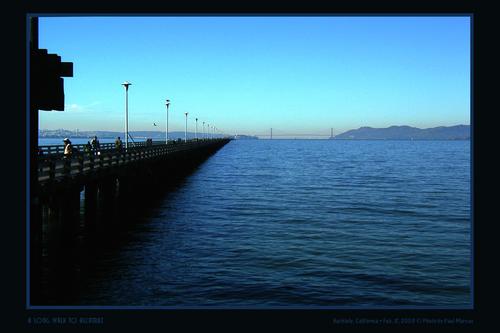 Berkeley Pier and Alcatraz Island, Golden Gate Bridge in background. Only about 20% of the pier has been restored -- the ruined part stretches almost to the center of the Bay. THAT would be a long walk (I'd love to take)!
Caption:[i]
A Long Walk To Alcatraz
Berkeley, California • Feb. 8, 2002 © Photo by Paul Marcus

This photograph originally appeared in the Perspective Challenge.
A Long Walk To Alcatraz

by Paul Marcus

Available in 2 sizes ($4.00 - $16.00)



More Prints by Artist
Landscape Prints by Artist

Architecture Prints by Artist

Add This Print to Your Wishlist