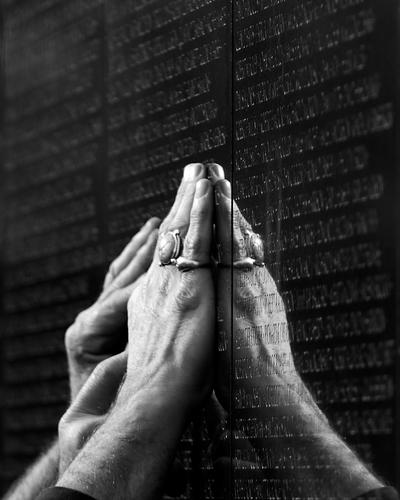 I spent Veterans Day 2004 in Washington DC, visiting the World War II and Vietnam Veterans Memorials, and Arlington National Cemetery. I took this photograph at the Vietnam Veterans Memorial. I believe it captures the spirit of the day.

Through September 30, 2005, This artist will donate 100% of his earnings from the sale of his prints to the National Multiple Sclerosis Society. Direct donations may also be made here.

This photograph originally appeared in the Heroes Challenge.
All Gave Some - Some Gave All

by Terry Auspitz

Available in 3 sizes ($10.00 - $30.00)



More Prints by Artist
Black and White Prints by Artist

Emotive Prints by Artist

Add This Print to Your Wishlist