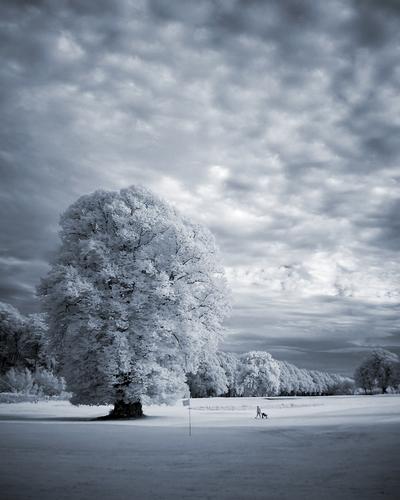 NOTE TO CUSTOMERS : This is from a low contrast infrared image and as result had some noise. I made the choice not to remove all noise and leave more detail. I printed it at home at 8x10 and it looks perfect.

This is hole 12 on Kokkedal golfcourse, Denmark.
As result of suggestions on my challenge entry I have created a different crop, applied some more rotation to almost level the edge of the forest, but still leave perspective. Also I cloned out the bin under the tree.

This photograph originally appeared in the Masters' Free Study Challenge.
hole 12, par 4

by Willem Dijkstra

Available in 2 sizes ($6.00 - $15.00)



More Prints by Artist
Landscape Prints by Artist

Black and White Prints by Artist

Add This Print to Your Wishlist