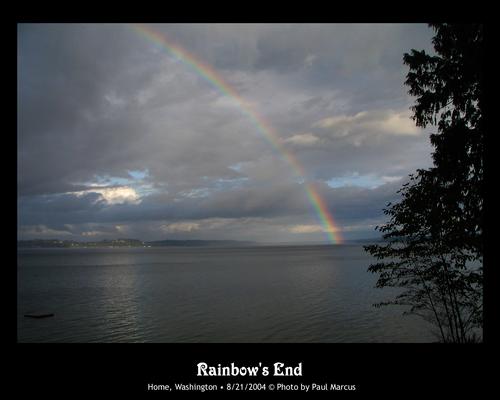 When we got back from helping my dad staff the Pacific Northwest Herpetological Society's reptile booth at the Key Peninsula Community Fair, this lovely rainbow was waiting for us. It lasted long enough to get several decent shots, but this was one of the first. Mount Rainier is hidden behind the clouds near the center.

Caption:
Rainbow's End
Home, Washington • 8/21/2004 © Photo by Paul Marcus

This photograph originally appeared in the Hope Challenge.
Rainbow's End

by Paul Marcus

Available in 2 sizes ($1.00 - $8.00)



More Prints by Artist
Sky Prints by Artist

Landscape Prints by Artist

Add This Print to Your Wishlist