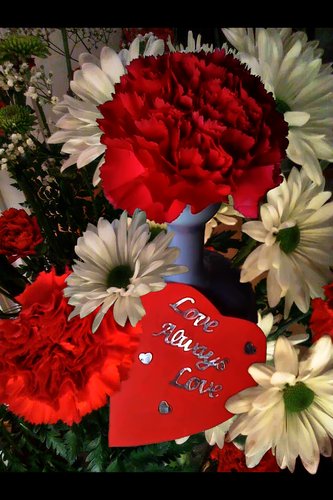 Valentine heart and red and white flowers with the message "Love Always Love".

Note: the black borders can be trimmed. They are just for standardizing the size for printing.

To buy a license to publish this image go to Julianne Bockius Photography

This photograph originally appeared in the Valentine's Photo Challenge.
Love Always Love

by Julianne Bockius

Available in 7 sizes ($5.00 - $75.00)



More Prints by Artist
Add This Print to Your Wishlist