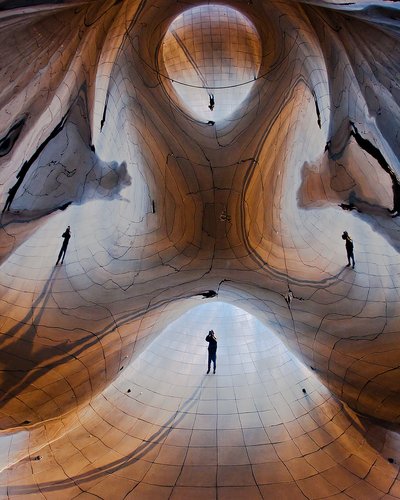 A shot at the Cloud Gate sculpture in Chicago. I can count 16 reflections of me. There may be more...
Cloud Gate is also known as The Bean, because of its shape. Its made of polished stainless steel and is very popular. I got up at dawn to take sunrise pictures at the lake, and was fortunate to be almost the only person at the bean at 7:12AM on my way back to the hotel.

This photograph originally appeared in the Free Study 2009-02 Challenge.
Self Portrait times 16

by david w

Available in 3 sizes ($6.00 - $35.00)



More Prints by Artist
Add This Print to Your Wishlist