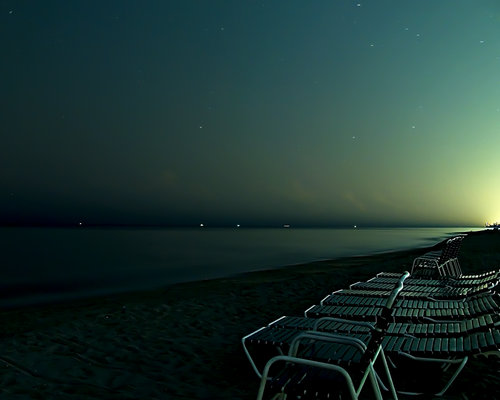 Night seascape of the Atlantic Ocean showing stars in the sky and with the glow from the lights of Boca Raton, FL. Lounge chairs are lined up along the beach waiting for the morning. Distant lights of ships are visible along the horizon.

To buy a license to publish this image go to Julianne Bockius Photography

This photograph originally appeared in the Night Shot IV Challenge.
Ft. Lauderdale Glow

by Julianne Bockius

Available in 3 sizes ($5.00 - $35.00)



More Prints by Artist
Add This Print to Your Wishlist