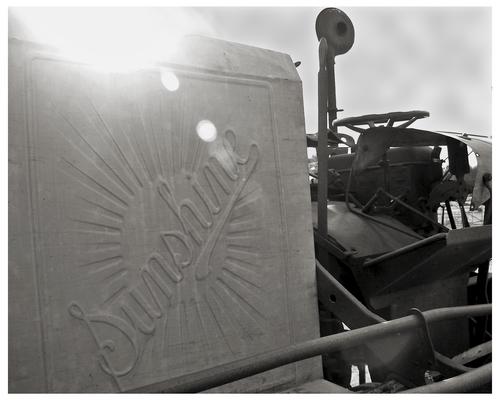 Photo taken on Old Main Street, at Old Threshers Day in Yuma, CO. Very old crop thresher/harvester donated to Yuma Old Threshers. To be restored from what I have been told. Photographed at Old Thresher's Day in Yuma, CO, on Sept. 06, 2003. Search on Yuma or thresher, there are more photos of this event available.
Additional photos and information available at Photos4Aidan. Also Some Here
Contact me at tracy@photos4aidan.com if you would like matting/framing details.


Sunshine Thresher II

by Tracy E. Clark

Available in 3 sizes ($4.55 - $44.40)



More Prints by Artist
Vintage Prints by Artist

Rural Prints by Artist

Add This Print to Your Wishlist