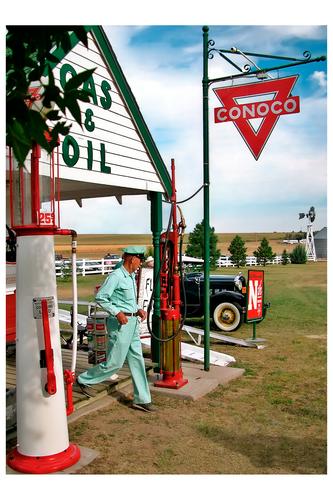 Photo taken on Old Main Street, at Old Threshers Day in Yuma, CO. Local resident playing the role of a gas station attendant, with vintage and authentic props and vehicles.
Additional photos and information available at Photos4Aidan. Also Some Here
Contact me at tracy@photos4aidan.com if you would like matting/framing details.


Fuel Station Attendant

by Tracy E. Clark

Available in 3 sizes ($4.68 - $22.75)



More Prints by Artist
Vintage Prints by Artist

Rural Prints by Artist

Add This Print to Your Wishlist