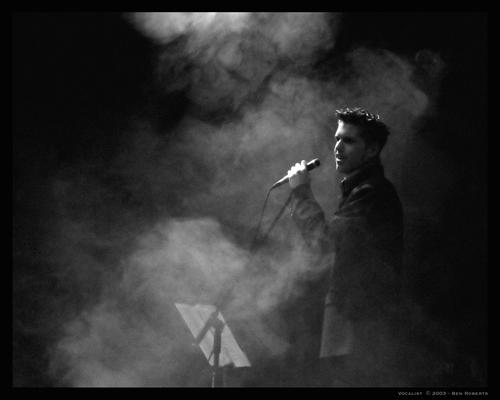 Due to the High ISO I used in the dark conditions, there is a lot of coloured noise not visible on the challenge entry, which looks terrible on the print file, so I can only offer this in black and white. I have added a little extra b&w noise to add atmosphere to the shot. I've also cloned out the head in the background, as that was irritating me.

If you would like a size using a different aspect ratio of this print, eg 4x6, 8x12, etc, please do not hesitate to contact me through email: broberts@blueyonder.co.uk

This photograph originally appeared in the At Work Challenge.
Vocalist

by Ben Roberts

Available in 2 sizes ($5.00 - $12.00)



More Prints by Artist
Black and White Prints by Artist

Performance Prints by Artist

Add This Print to Your Wishlist