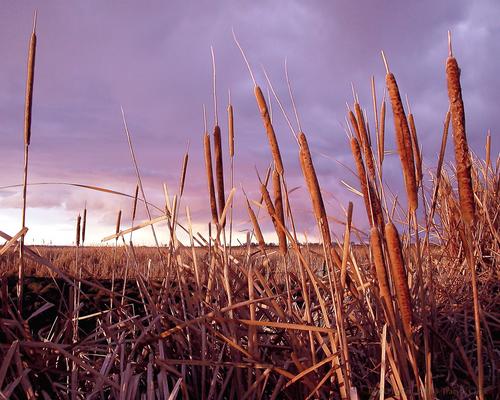 Marshland and cattails illuminated by the setting sun, with a stormfront passing through. Very dramatic sunset and storm, with lots of wind. The sunset was a brilliant red/orange, as can be seen on the cattails.
Additional photos and information available at Photos4Aidan. Also Some Here
Contact me at tracy@photos4aidan.com if you would like matting/framing details.

This photograph originally appeared in the Flora Challenge.
Sunset on Bog'O'Bodan

by Tracy E. Clark

Available in 2 sizes ($4.55 - $16.45)



More Prints by Artist
Nature Prints by Artist

Landscape Prints by Artist

Add This Print to Your Wishlist