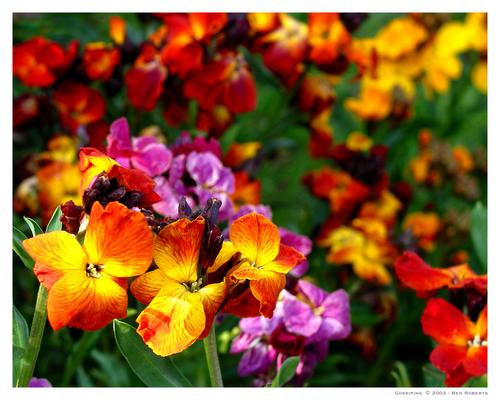 I thought it looked like the 2 flowers in front were having a gossip about their 'friends' in the background. The purple flowers are crowding around trying to hear what they are whispering about...

... or maybe I'm crazy.

If you would like a size using a different aspect ratio of this print, eg 4x6, 8x12, etc, please do not hesitate to contact me through email: broberts@blueyonder.co.uk

This photograph originally appeared in the Flora Challenge.
Gossiping

by Ben Roberts

Available in 2 sizes ($5.00 - $12.00)



More Prints by Artist
Floral Prints by Artist

Nature Prints by Artist

Add This Print to Your Wishlist