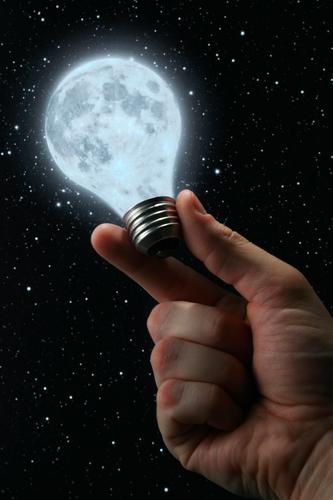 A visual brainteaser from the Surrealism challenge. The source photo for the manipulated moon is by T.A.Rector, I.P.Dell'Antonio/NOAO/AURA/NSF. Because the fair use of that image as part of my own does not allow for commercial gain, prints of this photo are offered at cost simply for the personal enjoyment of others.

Purchasers please note that, due to the slow shutter speed, there is some slight motion blur on the fingertips, but it's only visible if you look closely.

This photograph originally appeared in the Surrealism Challenge.
Nightbulb

by Shannon Calvert

Available in 2 sizes ($0.36 - $2.70)



More Prints by Artist
Humorous Prints by Artist

Studio Prints by Artist

Add This Print to Your Wishlist