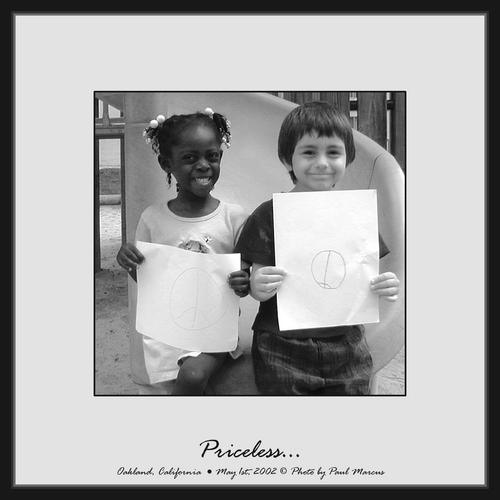 I got the idea for this photo on my way to pick up my son from his daycare. I had about 15 minutes to explain my plan, have te kids draw some artwork, and go shoot a few photos.

This was the best of those which illustrated the only "product" I'd really like to advertise (or we need) right now.
Caption:
Priceless...
Oakland, california • May 1st, 2002 © Photo by Paul Marcus

This photograph originally appeared in the Advertisement Challenge.
Priceless...

by Paul Marcus

Available in 2 sizes ($2.00 - $8.00)



More Prints by Artist
Political Prints by Artist

Advertisement Prints by Artist

Add This Print to Your Wishlist