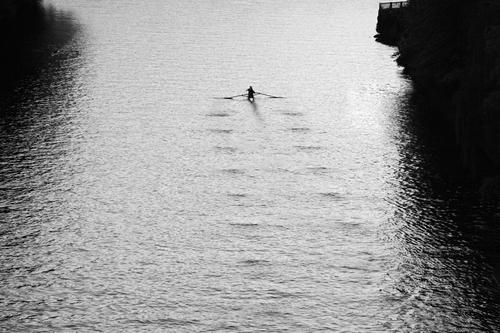 2 person rowing boat, print will show single rowing the other way on the left. Taken at sunrise at the Montlake cut from the University bridge in Seattle.
Note that this is not a "poster" printed on flimsy paper! When you order, you'll receive the above amazingly-detailed photograph on Fujicolor CrystalArchive photographic media, shipped in a heavy-duty mailing tube.

This photograph originally appeared in the Implied Lines Challenge.
Different Stokes

by Frank Melchior

Available in 4 sizes ($1.00 - $25.00)



More Prints by Artist
Black and White Prints by Artist

Sports Prints by Artist

Add This Print to Your Wishlist