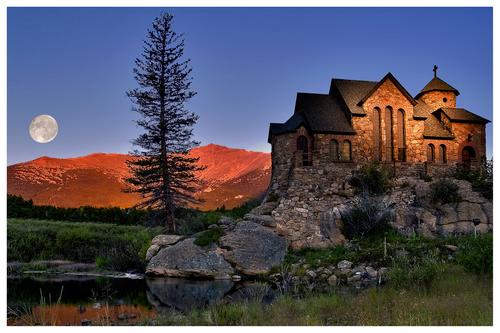 St Catherine Chapel on Hwy 7, near Meeker Park, CO (south of Estes Park), with a view of the southern end of the Rocky Mountain National Park. The St Malo Retreat Center is now selling this as a postcard (I donated rights to it) at the Chapel.
Additional photos and information available at Photos4Aidan. Also Some Here
Contact me at tracy@photos4aidan.com if you would like matting/framing details.

This photograph originally appeared in the Travel Guides Challenge.
Worship, High In The Rockies

by Tracy E. Clark

Available in 4 sizes ($4.68 - $50.40)



More Prints by Artist
Travel Prints by Artist

Landscape Prints by Artist

Add This Print to Your Wishlist